When doing a harness design, engineers are primarily concerned with function, features, style and cost. They are not always thinking about the wiring. Unfortunately, this is often forgotten until the last minute.
Wire harness supplier advises engineers that they need to think more about wire length, bend radius and cabling. As harnesses become more complex, this forward-thinking is more important than ever.
If you're in a car, there will be more computers and electronic control units used in vehicles today than there were a few years ago. These ECUs are used to control the operation of transmissions, windows, doors and other devices.
As new convenience options are added, such as automatic tailgates and lane departure warning systems, they require additional ECUs. each of these ECUs uses data from sensors located throughout the vehicle, and they must be connected via a wiring harness for the system to work properly.
What to look for when designing a wiring harness
New East Asia suggests that when designing a wiring harness, engineers often make mistakes ranging from mismatched wire functions such as bend radius, temperature ratings and chemical resistance to mismatched sightlines throughout the system.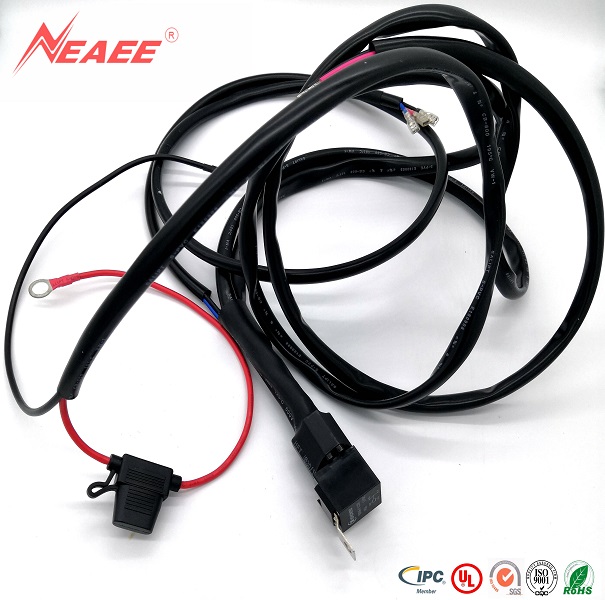 One of the worst mistakes people make is cutting the wire too short, as this tends to waste the entire harness. Another common mistake is not always followed through. The original design intent as far as the definition of connectivity is concerned.
This is a particular problem when there is no automatic integration between the schematic and the harness layout and manufacturing tools. This usually shows up when manual methods are used (e.g. drawing using Visio, listing connections using Excel). A completely manual process often introduces human error, which leads to unplanned rework of the harness and has a knock-on effect, delaying the next project.
The biggest mistake engineers make when designing a harness is the inability to control the harness system and translate its initial, functional, analytical and commercial requirements into an effectively connected product lifecycle management approach and workflow.
These include not only those design elements but also the economies of scale associated with manufacturability, volume production, product variation and consumer demand, an example being a harness design that meets all preliminary design requirements but is unable to provide design changes due to the use of custom or proprietary components or the failure to consider labour intensive operations.
Another mistake made by engineers is the lack of standardisation in design criteria. Electrical cable harness design based on adaptations to physical prototypes typically involve [engineers] physically measuring wire lengths and determining wiring paths using flexible wires or thin cords, and the subsequent accumulation of handwritten data."
These types of approaches rely on visual inspection of the first harness produced, as well as iterative revision design cycles due to revisions to the physical environment in which the harness must function. Studies over time have proven that visual inspection has a false positive rate of about 2 per cent and a false negative rate of about 23 per cent.
These statistics often prove to be expensive when applied to the manufacturing and design process and can lead to considerable financial costs. Standardisation of work and data flow is essential to avoid costly errors.