Simply put, cable assemblies are bundles of wires and cables that are bundled together to save space. This bundling also makes it easier to keep track of the wires and cables running through various devices. Some of the companies that can benefit from cable assemblies include consumer electronics, industrial designers, automotive, and healthcare.
There are two types of cable assemblies; standard and custom. Standard cable assemblies are those that are mass-produced from templates. As such, they are standardized for a variety of electrical tasks. Custom assemblies are assemblies that are built specifically for a purpose or customer. They usually offer features such as additional insulation and special materials that are not available in standard assemblies.
What is a Wire Harness Assembly?
At its most rudimentary level, a wire harness assembly is a collection of cables or wires that work together to relay electrical power or information and command signals. These cables and wires are often enveloped in a basic thermoplastic or thermoset casing to safeguard against external forces that would otherwise affect the structural integrity of exposed cables and wires.
By binding cables and wires into a single instrument, wire harness assemblies act as an organizational mechanism to diminish the amount of space that would have been otherwise taken up by singularly installed cables and wires.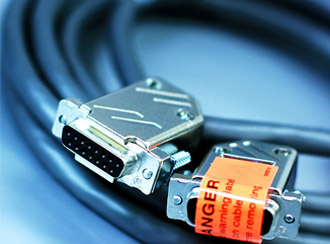 Cable Aassemblies
Selecting a cable assembly manufacturer
Xiamen New East Asia Electronic Enterprise Co. (NEAEE), Ltd. is a contract manufacturing company established in the year 2000. We are currently certified to ISO9001:2016, ISO13485:2015, and UL. Our 67,000 square foot facility is located in Xiang'an Torch Hi-Tech Industrial Development Zone, in the city of Xiamen, Fujian Province.
We are a low volume high mixed contract manufacturing company for cables and wire harnesses. We have been successful in supporting all of our customers' needs and requirements for the past 18 years.
Industry and Product Knowledge
You will also need to evaluate your requirements. If you have never designed a custom cable assembly before, you should work with a cable assembly manufacturer who has extensive staff experience to understand your specific needs and can match the solution to a proven manufacturing process.
Do they make custom cable assemblies?
A true custom cable company should be able to design and extrude the original cable in addition to adding connectors, cable loops, or assemblies. If not, then you are better off with a different cable manufacturer.
Track record and product quality
Finally, consider the manufacturer's ability to repeatedly develop quality products. Read customer reviews and customer feedback to determine this. Ask if they are ISO-9001 certified, as this will show that they have a quality system in place.