Robot WireHarness
The cables used by industrial robots require different characteristics due to different parts of use. What types of wires and cables are used by industrial robots? Wires and cables for robots are generally divided into cables for signal circuits and cables for power circuits.
A: There are two types of signal circuits and power supply circuits. They are mainly used for super-bending cables or spring cables that are subject to extreme bending and torsion, such as rotating parts or wrist parts.
B: It is also divided into a signal circuit and power circuit. It is mainly used for bending resistant cables in parts with less frequency and milder conditions than A, such as general joint parts.
C: It is a signal circuit, which is mainly used to guide the wire of the box. Because it needs to be operated and used, it needs a flexible cable.
D: There are two types of signal circuits and power circuits, which are mainly used for connecting cables between robots and control devices. The method of use is divided into fixed wiring and mobile wiring.
E: Divided into a signal circuit and power circuit, it is mainly used for wires and cables for fixed wiring inside machines such as control devices.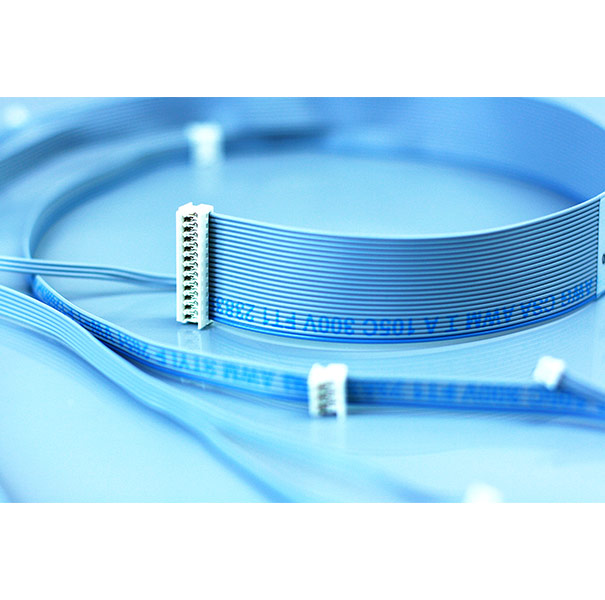 Banking equipment wire harness (lndustrial WireHarness)
Banking equipment wiring harnesses can generally be used for banking equipment, including window intercom, queuing machine, LED display, interest rate screen, ID card identification instrument, etc., window charging system, bank intercom, check identification instrument, automatic teller machine (ATM), automatic For deposit machines, cyclic automated teller machines (CRS), self-checking machines, self-service payment machines, etc., wiring harness terminals generally use TYCO connectors/AMP connectors (Tyco connectors), etc.
Communication data/security wire harness (Security WireHarness)
There are many types of security system wiring harnesses, such as closed-circuit monitoring, anti-theft alarm, access control and attendance card, network engineering, parking lot management, smart home. Smart office, video intercom, conference system, smart audio, and video. With the future 5G network connection The upgrading of some products will usher in a climax. Due to the sharp increase in product demand and the existing volume, the unit price is basically the same as that of consumer products, mainly due to the price difference in the application of electronic products.
The above information is provided by harness suppliers.