Wire harnesses and cable assemblies ensure the durability of medical devices and other electronic equipment. Learn how New East Asia can support your manufacturing process and extend the life of your products. Every time we visit a healthcare professional or clinic, we see more and more smartphones and tablets in use. This gives the impression that wireless technology has taken over the medical device industry.
Next, the medical device harnesses supplier will share them with you.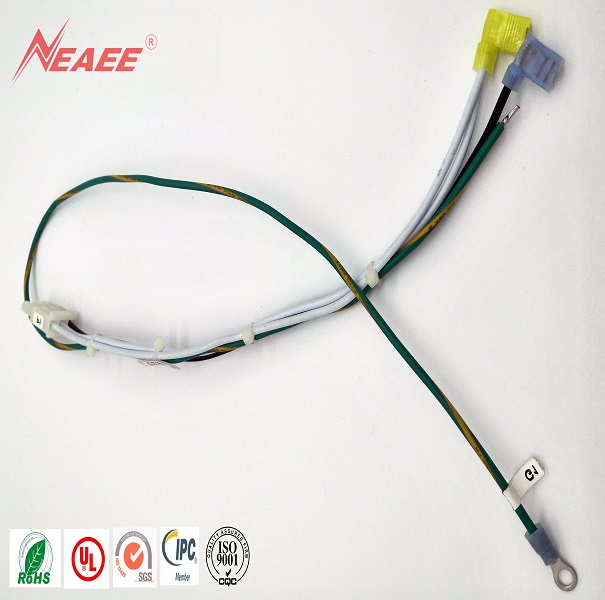 Medical Devices Wire Harness
The clinical environment of portable devices is harsh
The clinical setup is difficult on portable equipment and associated connectors. Staff will wind them up and down as they go on tour. They step on them and use wheelchairs and Gainey-style beds to tumble them around.
Clinical settings are tough on portable equipment and related connectors. Staff wind and unwind them while making their rounds. They step on them and roll over them with wheelchairs and gurneys.
They're also continually sterilizing them between each patient as they move through their tight schedules. Yet, they still expect every electrical connection to perform dependably and flawlessly.
Ensuring the durability of every one of the electrical connections on which your device depends is vital to patient care and to your product's success. All the time and effort your team has put into building a ground-breaking medical device can be wasted if its connections break down in the field.
But they still want every electrical connection to work reliably and perfectly.
Ensuring the durability of every electrical connection on which the equipment relies is critical to patient care and product success. If connections are disconnected in the field, your team spends a lot of time and effort building breakthrough medical devices.
Medical Wire Harnesses vs Medical Cable Assemblies
Knowing the harness and cable assemblies and where to source them can save your business from product quality issues. The best place to start is to understand that medical wire harnesses and medical cable assemblies are not the same things.Typically, a medical wire harness is simpler and more robust than an overmolded medical cable assembly. It is inexpensive and suitable for light-duty environments.
On the other hand, engineers use heavy-duty materials to design over-molded cable assemblies that can meet the needs of harsh environments such as busy emergency departments. Overmolded cable assemblies not only keep their contents in order. It also protects them from water and other environmental hazards.
The outer layer of an over-molded cable assembly protects its internal connectors, cables, and wires from friction, heat, cold, moisture, compression, and other hazards. Typical cable assemblies contain materials such as PVC, TPE (thermoplastic elastomer), or PE (low-temperature polyethylene).
Overmolded cable assemblies are more expensive than their simpler wire harness cousins, but they are an investment in quality and durability. Regulators and end-users look for these characteristics in medical devices, so cable assemblies are a smart choice for many medical device OEMs.
If you want to know about the wholesale medical wire harnesses, welcome to contact us.