Whether it is the traditional consumer electronics, household appliances, or the emerging new energy vehicles, folding screen mobile phones, 5G or the Internet of Things, the hope is to achieve the connection of devices and equipment, devices and people, and people and data connectivity, all of which are inseparable from the wire harnesses and connectors, and with the rapid development of 5G, new energy vehicles, intelligent terminals, such as interconnection, wire harnesses and connectors industry are facing new challenges, while how to improve the wire harness manufacturing process to meet the new market demand is also the industry needs to solve the problem.
Industry 4.0 on the wire processing industry is both an opportunity and a challenge, whether it is the current automated production, or the future of intelligent production, are inseparable from the wiring harness as a medium for data transmission and power supply. The intelligence of industrial equipment, but will be more dependent on the wiring harness, which is an opportunity for the development of the wiring harness processing industry.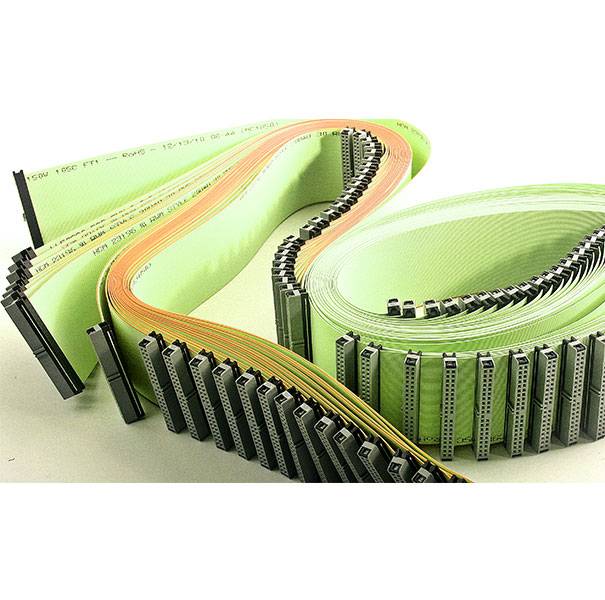 If it is an opportunity, why is it a challenge? With the miniaturisation of electronic components, it is foreseeable that the quality of future equipment on the wiring harness will be more boutique as well as refined. The market has always been the winners and losers, if the wire harness manufacturers do not keep up with the times, the production process, product quality innovation and upgrading, will be mercilessly eliminated by the market.
Wire Harness: A wire used to connect two or more components to carry current or signals. It simplifies the assembly process of electronic products, makes them easy to maintain and upgrade, and increases design flexibility. High speed and digitisation of signal transmission, integration of all types of signal transmission, miniaturisation of product size, surface-mounted contact termination, modular combination, easy plugging and unplugging, etc. For the internal connection of various home appliances, test instruments, equipment, computers and network equipment.
Industrial wiring harness: mainly refers to some electronic wires, multi-core wires and rows of wires with components in the cabinet, mostly used in industrial UPS, PLC, CP, inverter, monitoring, air conditioning, wind energy and other cabinets.